empower your people to do their greatest work yet.
An office with soul.
Inspired by heritage character buildings, T3 Bayside captures the creative energy of brick-and-beam and pairs it perfectly with technology, style, amenities and renewability.

Best of all, T3 locates your company in the thriving East Bayfront district, Toronto's newest and most dynamic live-work-play neighborhood and hot spot for technology and creative companies. It's the best of all worlds in one amazingly attractive environment.

It's all about providing architectural surroundings that elevate your people and products in an environmentally sustainable way.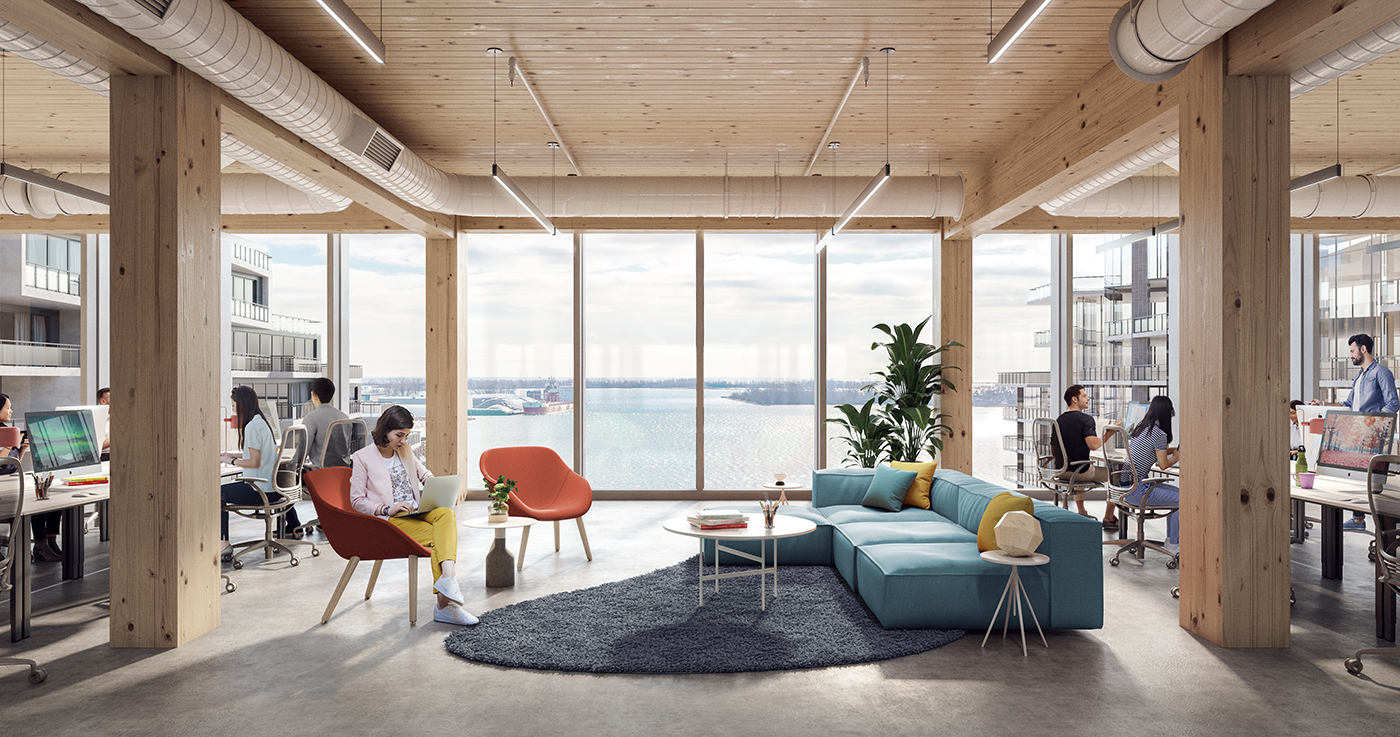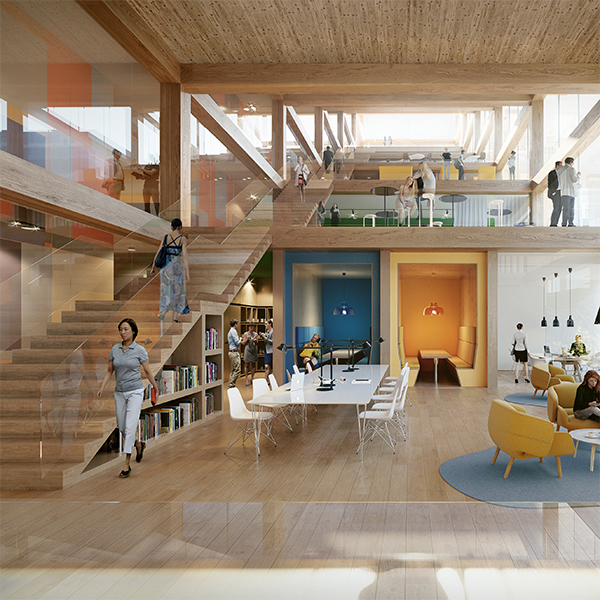 WOOD MEANS WELLNESS
Wood is elemental. It's authentic. It infuses the workplace with a warm energy, and brings buildings to life.

Large, double-height spaces enveloped with natural wood, impactful views and natural light bring the outside in, connecting tenants with nature and creating an atmosphere that fosters well-being.

Each space inside T3 Bayside has been designed with a biophilic approach, connecting people to nature with the goal of improving health, elevating mood, and enhancing productivity.
TIMBER STRENGTH. TRUE SUSTAINABILITY.
Sourced from young trees to maintain sustainable forestry practices, the timber used in T3 is one of the most ecological and renewable building materials. It takes just 15 minutes to grow the amount of wood used in T3, but the benefits are abundant:
T3 will store 3,886 metric tons of carbon dioxide
T3 will take the equivalent of 2,708 cars off the road
T3 avoids 6,655 metric tons of carbon dioxide emissions
Replacing concrete & steel – both significant carbon emitters – timber absorbs and sequesters carbon, significantly reducing our environmental impact.
TOP BENCHMARK STANDARDS
T3 Bayside is designed to achieve top benchmark standards to help companies, their people and their business infrastructure reach their peak potential.

CORPORATE CAMPUS OPPORTUNITY
A planned twin building to Phase I sits adjacent to the site and will bring another 251,000 sq. ft. to Hines' community for innovation. This provides companies the opportunity to craft an authentic campus experience with shared amenities and work spaces connected via a retail plaza between buildings.