WELCOME TO T3 BAYSIDE.
A new generation of modern office
Take a step outside of the core and into a new office experience at T3 Bayside. With views of Lake Ontario and direct access to the Martin Goodman Trail and surrounding dynamic parkland, Toronto's vibrant Bayside community sets the stage for an elevated work experience that will inspire the world's most progressive companies.
Designed by world-renowned Danish architecture firm 3XN, T3 Bayside is the latest in a series of creative modern workplaces built with Hines' visionary T3 concept: Timber, Talent, Technology. Phase I will bring 251,000 sq. ft. of contemporary, innovative office space to Downtown Toronto's eastern waterfront in early 2023.
A planned twin building, adjacent to Phase I, will provide a rare opportunity for companies to build a true corporate campus experience and accommodate future growth.
T3 Bayside — the perfect place to build your company's future.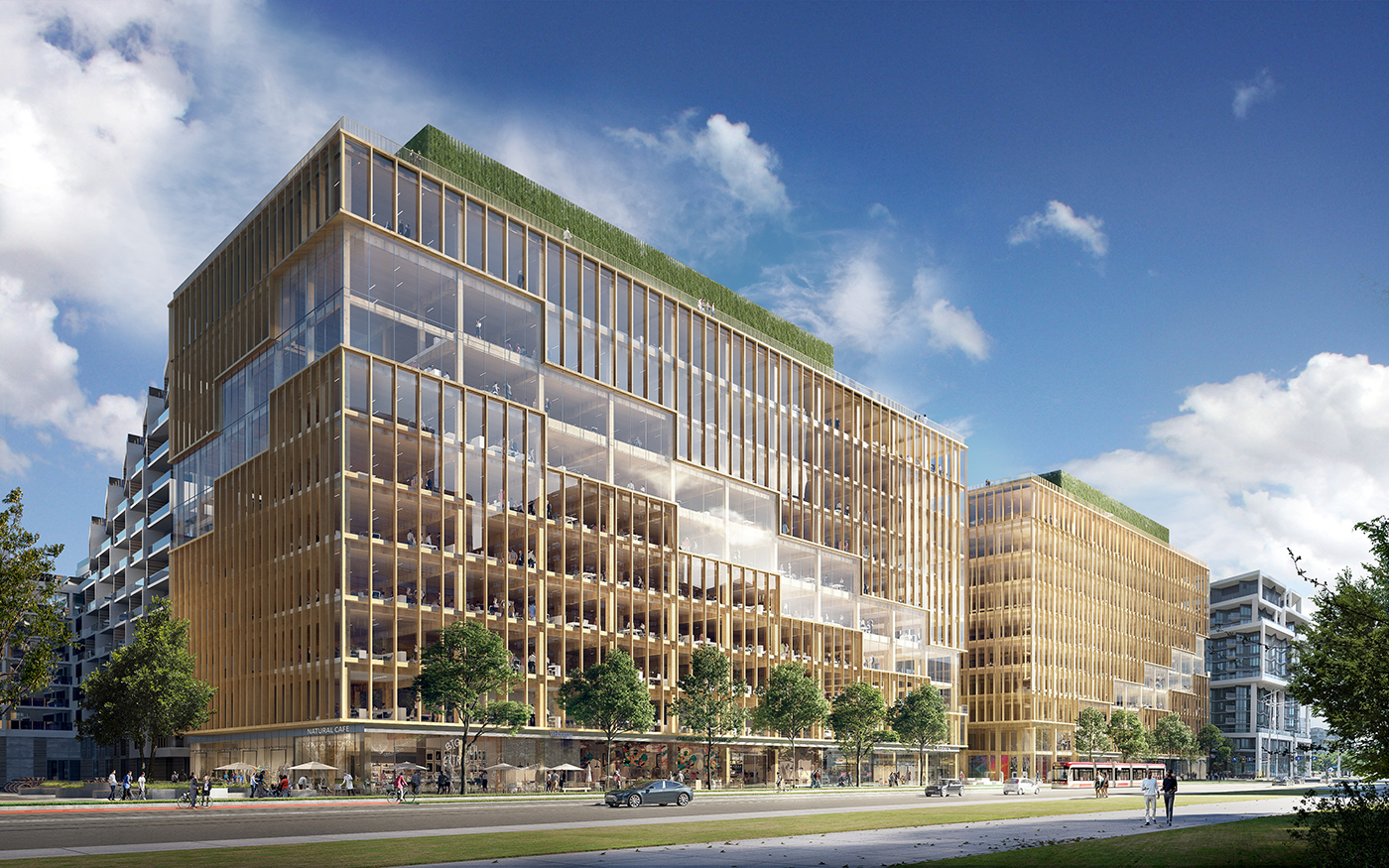 WHAT IS ?
TIMBER
Inspired by industrial buildings, timber construction provides the authentic creative energy while limiting its environmental footprint.
TALENT
Market-leading amenities enhance productivity, elevate lifestyles and curate a tenant-driven experience that will allow companies to retain and attract top talent.
TECHNOLOGY
Revolutionary technological advancements craft a community for innovation, ensuring employees are functioning at the height of their potential.