Amenities that attract. rewards that retain.
Greater waterfront neighbourhood access with a community feel.
A rapidly growing ecosystem of Toronto's creative & professional companies call the Downtown East neighbourhood home – and it's easy to see why. T3 Bayside tenants will enjoy access to the East Bayfront neighbourhood, while still remaining part of Hines' award-winning Bayside community with its own unique tenant-amenity platform.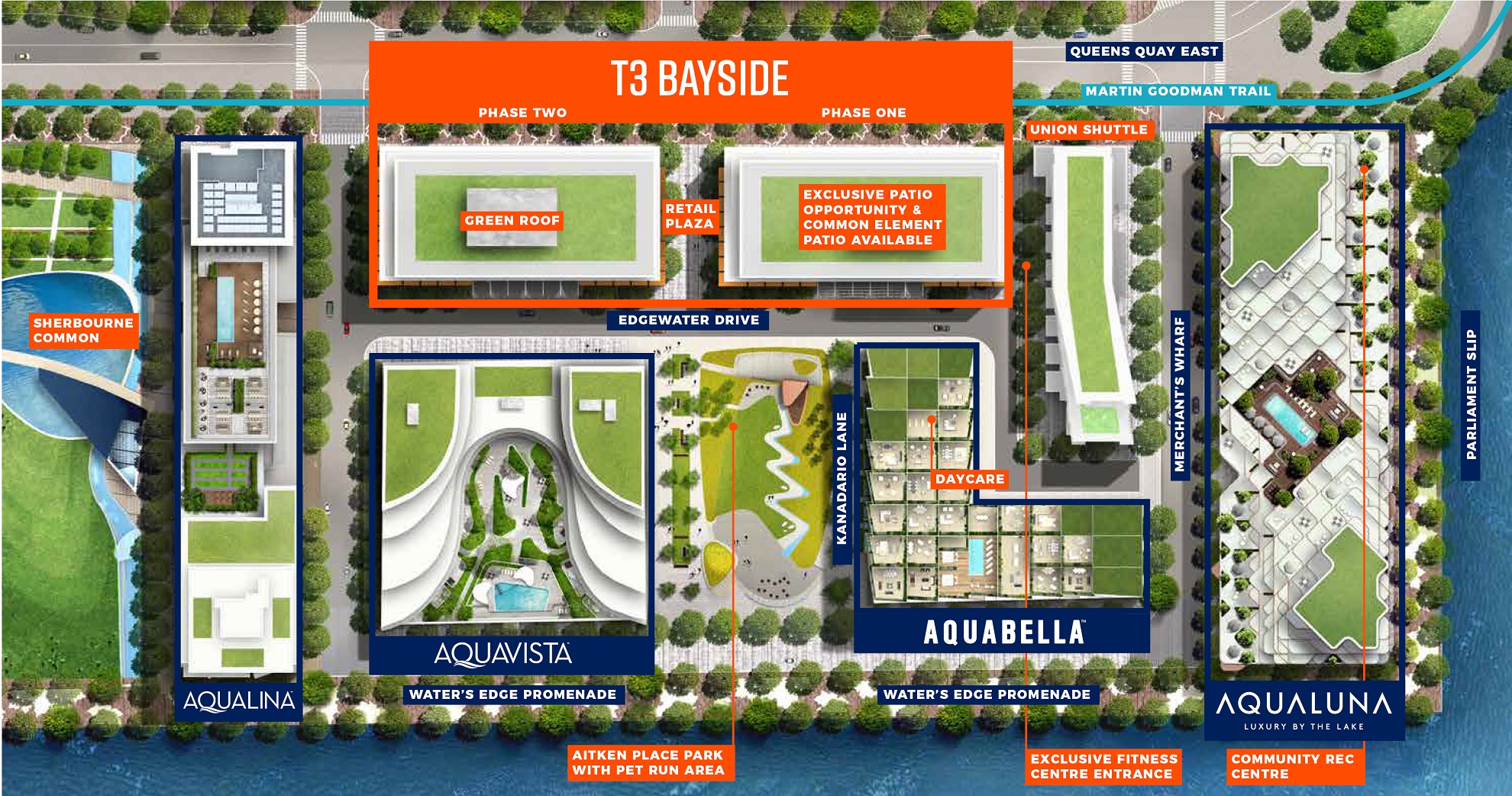 AN AWARD-WINNING COMMUNITY
Master-planned with Hines' vision of an energetic and dynamic community, T3 Bayside sits at one of the best locations along the eastern waterfront – surrounded by stunning city and lake views, beaches and parks, along with world-class amenities and four modern residential buildings adjacent to the site. This brand new neighbourhood, featuring modern daycare facilities and community recreation centre, will be completed in time for T3 Bayside tenants to enjoy daily.

As the new urban gateway into the Bayside community, T3 Bayside vividly animates the pedestrian experience and public realm between the city and Lake Ontario.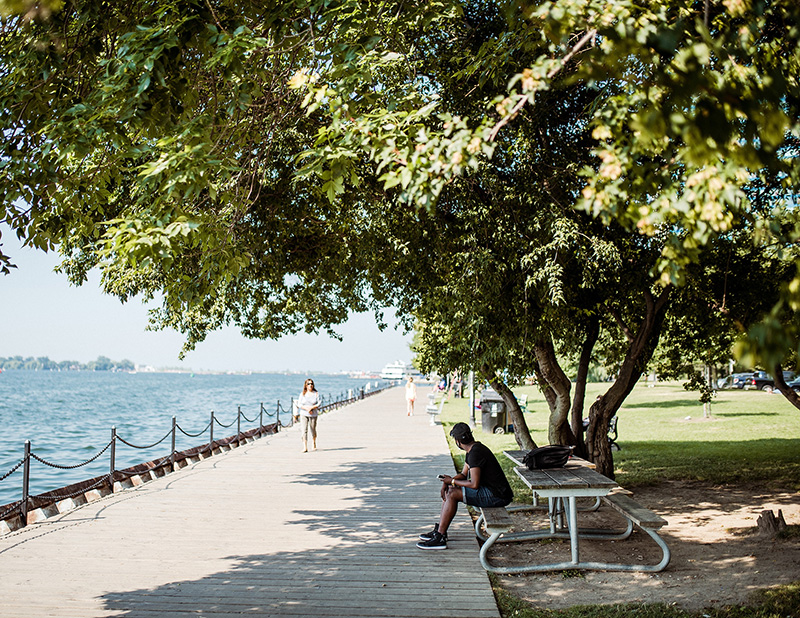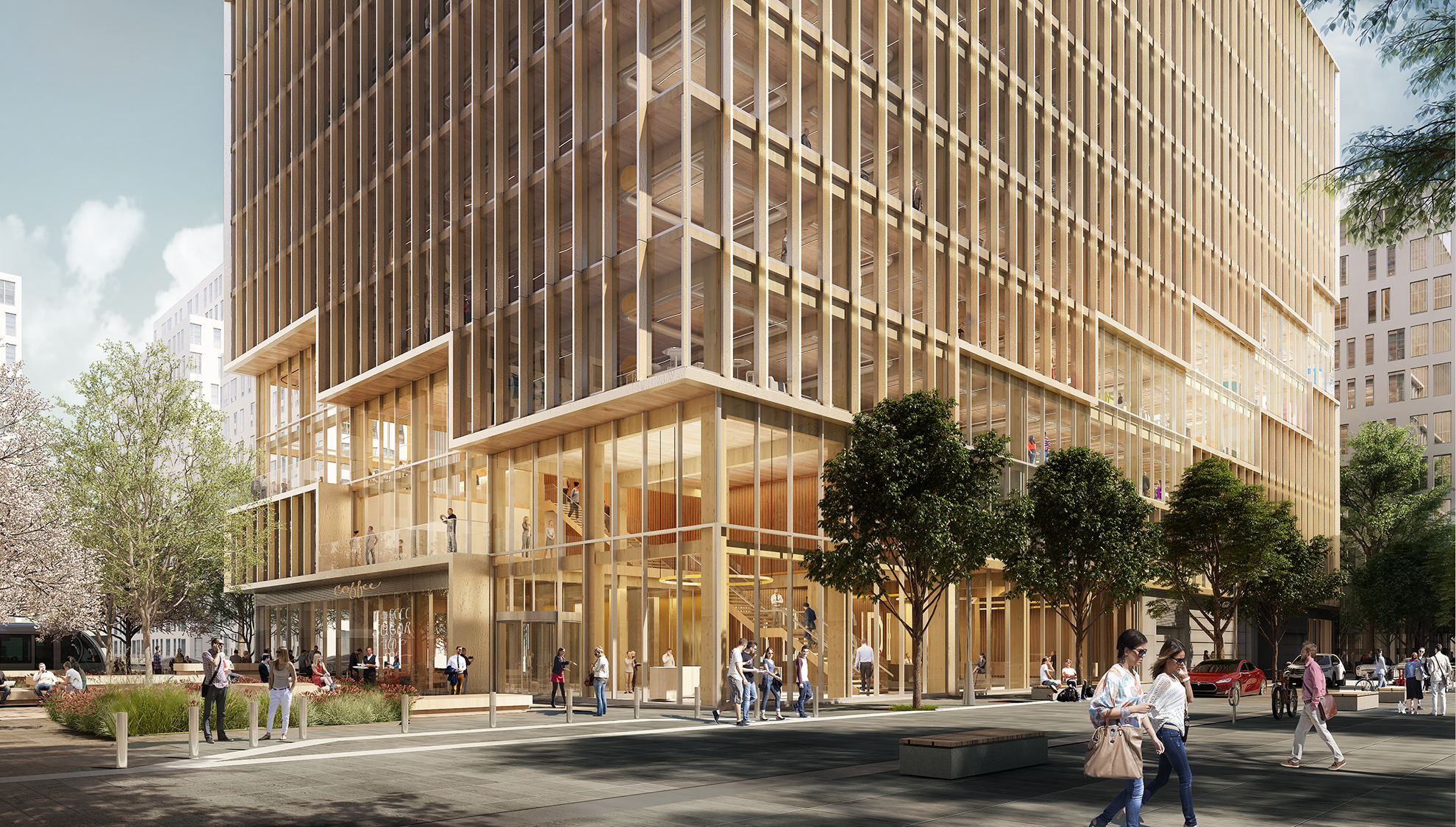 Dynamic public spaces surrounding T3 Bayside, such as Aitken Place Park, Sugar Beach & Sherbourne Common
Fresh food and unique shops at two of Toronto's most celebrated cultural areas: St. Lawrence Market & The Distillery District
Close proximity to the future sites of Sidewalk Labs & the Water's Edge Promenade
Connectivity to Beanfield's open-access broadband network guaranteeing ultra-fast internet connections
Being part of Toronto's new innovation corridor with more than two million sq. ft. of office developments being constructed
Future access for LRT directly in front of the building
Private, dedicated transportation to Union Station with connections to TTC, GO Transit, LRT & the UP Express
Direct access to the Martin Goodman Trail with ample bike stalls, car/EV-ready parking & a designated ride-share area
Neighbourhood WIFI that ensures tenants stay connected wherever they are in Bayside
Nearby access to the Gardiner Expressway & Don Valley Parkway ­— allowing tenants to avoid inner-city congestion