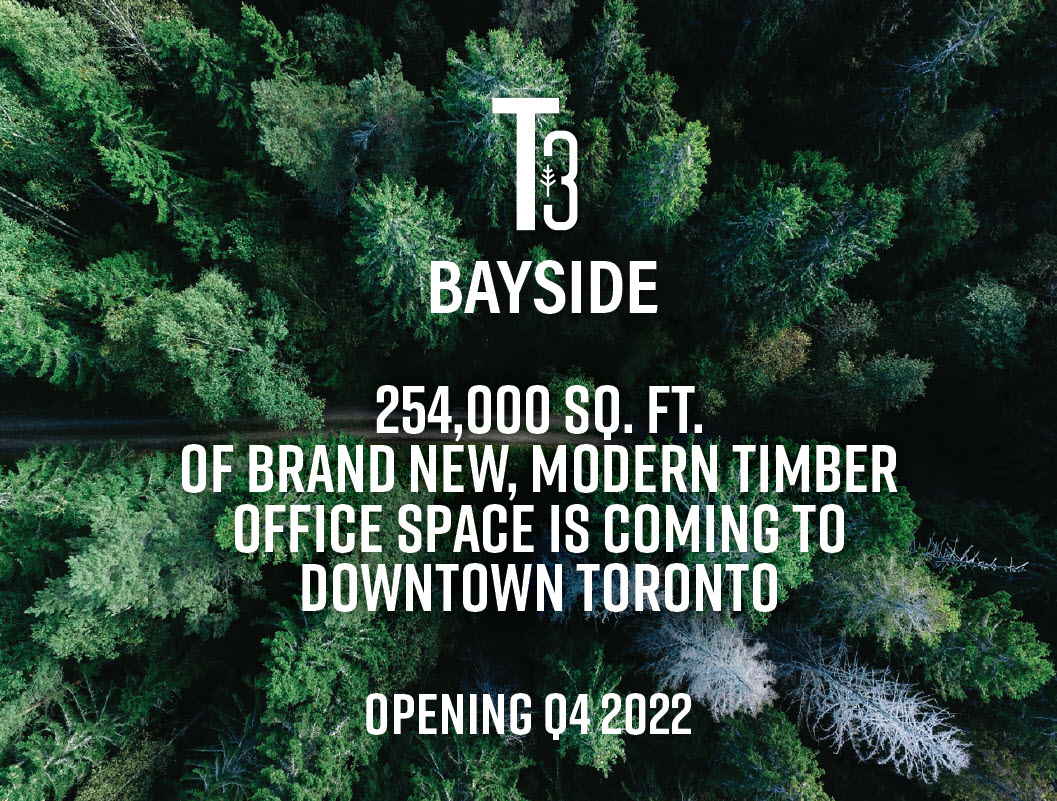 In partnership with Hines Canada, CBRE Limited is excited to offer the latest in a global series of creative, modern workplaces built with Hines' visionary mass timber T3 concept: timber, technology, talent.
T3 Bayside is the latest addition to Hines' award-winning, masterplanned Bayside community.

We know you're excited to watch our story grow and we're excited to share it with you.
More details will be released shortly.